About Dr. Cutler Athena Mission Athena Services
What is Athena Institute?
In Greek mythology, Athena was the daughter of Zeus, and the goddess of wisdom and skills. Dr. Winnifred Cutler, founded the Athena Institute in 1986 and selected that name signifying the mission of helping women increase their wisdom and skill related to their bodies, their health, and their well-being.
Athena Institute for Women's Wellness, Inc. can best be described by its Mission and Purpose Statement:
Athena is a biomedical research institute dedicated to working to improve the quality of healthcare for women.
The primary focus of Athena Institute is Behavioral Endocrinology -- the relationship between your behavior and your physiology
Athena Institute's research addresses: the benefits of the 'right regimen' of hormone replacement therapy; the real risk of breast cancer and hrt, avoiding unnecessary hysterectomy and ovariectomy; sexual response in women; menopause; osteoporosis; sex during menstruation; and pheromones as sexual attractants.
The Athena Institute:
---
Dr. Cutler's pheromone science has been "bottled" into vials of unscented fragrance additives that increase wearers' sexual attractiveness. AVAILABLE FOR PURCHASE HERE
---
Founded in 1986 by Winnifred Cutler, Ph.D.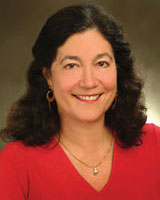 B.S. in Psychology cum laude from Ursinus College in 1973, earned her Ph.D. in Biology from the University of Pennsylvania in 1979 followed by a postdoctoral fellowship in behavioral endocrinology at Stanford University.
In 1985 she co-founded the Women's Wellness Program at the Hospital of the University of Pennsylvania. She has published over 50 scientific papers, is co-inventor on 5 patents and author of eight books on women's health translated into 7 languages -- including her newest book, Hormones and Your Health: The Smart Woman's Guide to Hormonal and Alternative Therapies for Menopause (April 2009) with essential information for women over age 35 to achieve their 'personal-best' health.
"When a woman refuses to be treated with disrespect and condescension, she becomes empowered to evaluate options and make intelligent choices. By doing the work of learning about her body and improving her health habits, she is in a position to assert her power. Power begets dignity. Dignity is essential to well-being."

Winnifred Cutler, Ph.D.
Founder of Athena Institute 1986
In 1986, Dr. Cutler's co-discovery of human pheromones (click here) received made news coverage in Time (12/1/86), Newsweek (1/12/87), and a front page story in the Washington Post newspaper (11/18/86) because it established the first scientific proof that human pheromones affect the relationship between men and women.
In 1993, Dr. Cutler formulated, tested, and marketed a pheromone cosmetic for women called Athena Pheromone 10:13tm (click here). She successfully created a chemical copy of the pheromones that sexually attractive women in their late 20's and early 30's naturally emit.
The pheromone product is a colorless, odorless liquid women add to their favorite perfume; a cosmetic fragrance additive.
After conducting in 1994 a successful study of 38 heterosexual men over 8 weeks, Athena Institute marketed in 1995 an equivalent aftershave additive for men, Athena Pheromone 10Xtm (click here).
Both products have been the subject of double-blind placebo controlled scientific tests which demonstrate increased sexual attractiveness for the men and women wearing Athena Pheromones compared to placebo.
In the cosmetic industry, "gold-standard" product-effectiveness studies of this caliber are rare to non-existent.
****
Please click on bold-type below for full details

In 2010, the International Menopause Society invited Dr. Cutler to review a recent paper suggesting breast cancer incidence seemed to decrease when the (2002) WHI study and subsequent media caused women to stop using HRT. In collaboration with Dr. Regula Burki, their commentary was published for the IMS membership newsletter, Menopause Live and later in the journal Climacteric.
In April 2009, after six years of research and writing, Dr. Cutler's most recent book on the hormonal health of women over 35 was published. "Hormones and Your Health: The Smart Woman's Guide to Hormonal and Alternative Therapies for Menopause" (John Wiley & Sons, Inc) presents state of the art research, exciting medical breakthroughs, and current information on topics such as nutrition, hormone replacement therapy, bone preservation and breast health for women and their physicians to help as a clear guide to better health practices.
In 2009, October, Dr. Cutler's oral presentation was accepted for the 65th annual meeting of the American Society of Reproductive Medicine (ASRM), titled Breast Cancer in Postmenopausal Women: What is the Real Risk?
In 2007, the Athena Institute Pre-Med Hospice Volunteer Project was launched -- and continues, awarding a research grant to local church organizations intended for a collaborative effort by pre-med students, college advisors, and hospice administrators to provide volunteer service to elderly hospice care recipients. Athena Institute has awarded two grants so far to promote pre-med student outreach to the geriatric community. The hospice project grants are complemented by the Premed's Guide for Applying to Medical School - available for download on Athena's website.
In October 16-19 2005, Dr. Cutler presented her poster to the American Society for Reproductive Medicine at their annual meeting in Montreal, Quebec Canada "Evidence that Sex Attractant Pheromone Effects Strengthen with Continued Use."
In June 2000, Athena Institute awarded a 3-year research grant to Cindy Meston, Ph.D. of the University of Texas at Austin for the study of sexual deficits in post-hysterectomized women.
With Dr. Elizabeth Genovese, Dr. Cutler wrote Wellness in Women After 40 Years of Age: The Role of Sex Hormones and Pheromones, a monograph for medical practitioners. Upon invitation in 1999, Dr. Cutler gave a seminar Pheromones as Sex Attractants, to the American College of Obstetricians and Gynecologists for continuing medical education credits.
Dr. Cutler is a member of and has presented her research over the years to: the North American Menopause Society, the International Menopause Society, the American College of Obstetricians and Gynecologists, the International Society of Psychoneuroendocrinology, the American Society of Reproductive Medicine, and the Society for Behavioral Medicine.
Athena Institute values its Research Advisory Group;a panel of research advisors who evaluate research grants and protocols for clinical investigations from ethical, scientific and medical criteria Athena's advisors serve without compensation and share the mission of Athena Institute.
Through the Institute, Dr. Cutler collaborates with her worldwide network of scientists, physicians and research scholars to expand academically-grounded knowledge of women's health, sexuality and well-being.

Athena Institute provides local college students with paid science and business internships, as well as promoting at- home mothers successful re-entry into the workforce.
Athena Institute's research is funded by sales of its two pheromone cosmetics and Dr. Cutler's books.