Women's Responses to Genital Stimulation: Evidence for the Functional Role of Timing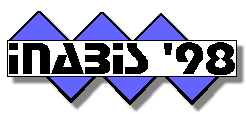 See original
Presented at INABIS '98 - 5th Internet World Congress on Biomedical Sciences at McMaster University, Canada, Dec 7-16th. Invited Symposium.
*Please click here for more on pheromones and books from Athena Institute *Review similar topics, click titles: Love Cycles, and Sexual Response in Women
---
By Winnifred B. Cutler (Athena Institute for Women's Wellness Research, Chester Springs, PA, USA)
---
---
" My research has consistently focused on what behavior a woman can engage in to increase her power, well-being, and vitality."

---Winnifred B. Cutler, Ph.D.
---
Dr. Cutler's pheromone science has been "bottled" into vials of unscented fragrance additives that increase wearers' sexual attractiveness. AVAILABLE FOR PURCHASE HERE
---
A portion of the profits from our book and pheromone sales helps to fund Athena's on-going research.