Winnifred Cutler Receives Alumni Award for Service to Humanity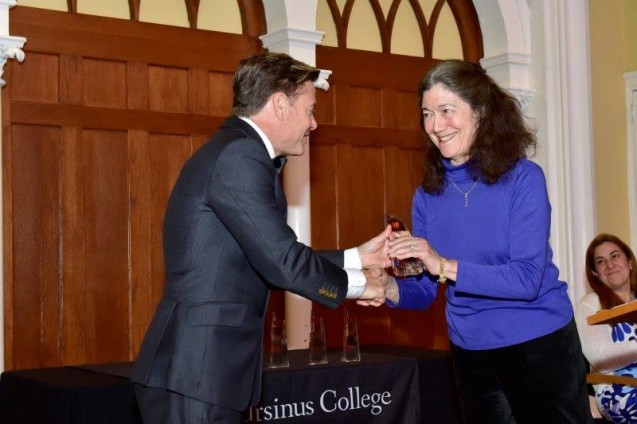 ---
Collegeville, PA. April 21, 2018
On April 21, 2018 during alumni weekend, Dr. Cutler's alma mater Ursinus College recognized four alumni and two graduating seniors for their academic and professional accomplishments, humanitarian efforts and exemplary loyalty to Ursinus.
---
The college presented Dr. Cutler with the Alumni Award for Service to Humanity with the following citation:

" Dr. Cutler's recent research has contributed to the international debate over routine prophylactic mammography. She founded the Athena Institute for Women's Wellness and in 2007 formally launched its Pre-Med Hospice Volunteer Program."

The overall mission of the Program has been to instill in pre-med students a sense of humanity and understanding towards the geriatric patient and 'end-of-life' care through hospice service... and to provide patients an opportunity to educate these young students in how to listen to their needs.