Searching For Courtship...
A Guide to Hosting Singles Social Events

*inspired by Dr. Cutler's book, Athena Institute is pleased to offer this guide below
(full book pictured)

---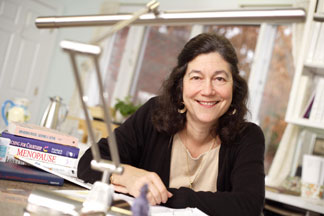 Published in 1993, and reprinted in 1998, Dr. Cutler's book Searching For Courtship lays out a clear road map for the woman who is single but doesn't want to be and the woman who wants commitment in the form of a long term relationship leading to marriage.

The principles she developed into the 'Code of Courtship' still resonate even in today's evolving Internet 'social' culture – and can help single women of all ages now faced with the complexities and perils of online dating.

How do women safely and successfully meet good men (they are out there) who are 'courtship candidates' if the initial interaction is all by email or instant messaging? And how does one know if a dating site 'profile' is posted by a liar (they are out there, too) completely misrepresenting himself? Media articles consistently expose and convey the dangers and disappointments of women being deceived during their online dating experiences.

Searching For Courtship provides a better option: " If you know three single people, you have the basis for giving a marvelous party." (p. 180)


HOSTING A SINGLES PARTY

Instead of risking a long drawn-out correspondence or commitment online, sight-unseen with a potential liar, a smart proactive woman can generate an evening of social fun with up to 40 singles. Decide to be the hostess; and choose three to seven enthusiastic single friends to participate. These co-host/friends should agree to organize and invite three or four men AND women acquaintances, no strangers.

Pick a date on your calendar! Especially one that might be desirable for singles like a holiday – Thanksgiving, New Year's Eve, even Christmas Eve are times when many married friends choose to keep to themselves or extended families.

Each co-host friend should be assigned a beverage, appetizer, or party item. When everyone has an involvement it enhances the excitement for the event.

So now ONE hostess, with FOUR friends can generate a party with up to 32 guests with a balanced gender ratio. A fun evening with the potential to meet interesting single men and make new friends! Agree among the five of you; a) the age range for guests, b) "common interests" of guests, it's nice to have a mix but be considerate of guests' social comfort level within the group, c) pre-announced dress code for party.

Set a time limit for the evening, maybe 5pm – 8pm on Christmas Eve, or the "First Friday" of each month, and prior to the event have each co-host friend provide the name/mailing address of their guests so you can send out invitations and directions (and know who is coming to your home – as you should!)

Try variations on this concept several times a year; and maybe choose a 'theme' party. You will broaden your social circle, encourage people meeting face to face, and in turn make new friends who will subsequently invite you to their parties.



Your Hostess PARTY Checklist:

Decide you are excited to throw a party where singles can meet, socialize, and have fun!

Rally three to seven 'co-host' friends to get involved. Ask close friends, but also work, church, PTO acquaintances you know are single, or women you have been friendly with at the gym.

Ask these friends to invite several single friends of both genders so party is an equal male/female guest list.

Pick a date and scheduled time. No open ended, all-night parties.

Pick a theme! (a party hat or costume, bring an ornament tree-trimming, memorize a line from Shakespeare sonnet, organize a game of charades).

Decide on location; your own home or a public, rented space.

Assign tasks to each co-host so they can parcel out food/beverage responsibilities.

Assemble the mailing list; get names and contact info of all guests

Hostess or assigned co-host send out invitations

Enjoy decorating or preparing your home or space.

Compile final guest list per responses. Prepare name tags (optional)

Have a sign-in log for all invitees who attend the party. Assure them there will be no commercialization use of their names. This is a private party.

Ask co-hosts to come a bit early, and make sure YOU have fun!

Your Hostess SAFETY Checklist:

Limit advance written directions to the party: deter any party "crashers".

No strangers or walk-ins (participants can only invite known colleagues who provide name, address, phone and email to receive invitation and location). Confirm the name/address of anyone coming inside!

Age verified; required from co-host friend who invites guest.

Single status verified, no currently married guests.

People can arrive and exit safely alone - no dark parking lots.

Consider quietly asking one guest to agree to the role of
peacemaker or 'bouncer' in the slim chance someone may behave inappropriately and must be asked to leave.

If a larger guest list, organizing hostess might consider switching location to a private room in a public place, like a restaurant, library, church, etc. rather than her home (not a bar open to the public, non-invitees, etc.)




"Courtship is a remarkable experience...
it will change your life."
Winnifred Cutler, Ph.D.


LEGAL REMINDER FROM ATHENA -- Please remember not to use Athena Institute's name in "sponsoring" your party. We do not license, warrant, sell, guarantee or sponsor your social gathering. Instead, we are offering these suggestions free of charge and obviously cannot possibly control or be legally responsible for how our suggestions are implemented. If you choose to write us about your experiences, be assured we will not use, rent, sell or publish your real name or identity. Suggestions for improvement are welcome and, at our discretion, may be published on our website or elsewhere to help others; contact Ms. Glynis Gould, ggould@athenainstitute.com. This published format of our plan is copyrighted by Athena Institute and cannot be reprinted for sale. The contents of the plan, however, are offered free of charge for social use. Any questions about this disclaimer should be directed to Thomas E. Quay, Esq., Athena's General Counsel.

More about Searching for Courtship:
According to Dr. Winnifred Cutler, the search for courtship is a dynamic process involving the male pursuit of a woman, who in turn defines his role and sets limits to achieve a loving, physical relationship fulfilling for both partners.

Based on years of research, this book offers practical exercises and real-life examples. Searching for Courtship declares a woman's right to find a suitable and satisfying mate, one who will befriend her, love and respect her, and form a lifetime commitment with her.
Order From Athena-online or offline Color
.......
.......