Winnifred Cutler '73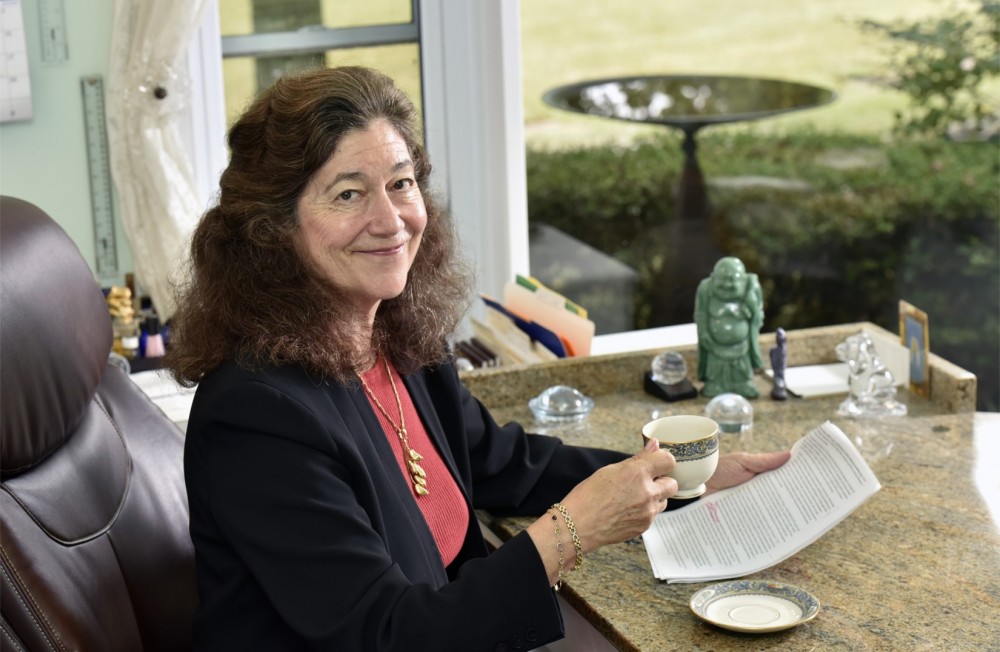 Dr. Winnifred Cutler has been working to improve the quality of health care for women for a long time. But as a non-traditional Ursinus student – a 27-year-old mother of two – it was Ursinus that allowed her to take care of her own well-being, by offering a flexible course load.
That caring throughout her college experience allowed her to thrive, and to complete an honors project. She has said her transforming experience was, as a psychology major, doing independent research. "I became hooked on the thrill of investigation," she says. "Scrutinizing and graphing data analytically to derive supportable hypotheses certainly was a different intellectual journey than studying the work of others. The creativity that is sparked, and the will to study how the effort of changing behavior leads to changes in endocrinology were thrilling for me, and still are," she says.
She has the perspective of both a scientist and entrepreneur. She helped to create the Entrepreneurial Psychology Research Fund and the Psychology Faculty and Student Support Fund that provide resources for equipment and supplies, community outreach and student travel. During the past fiscal year, psychology students attended and presented at seven conferences. She launched the Research Speakers Series (and was invited as its first speaker). And, her support helped renovate the space at the U-Imagine Center for Integrative and Entrepreneurial Studies on Main Street, and was integral to the hiring of an entrepreneur-in-residence.
She says: "Someone who thinks like an entrepreneur recognizes an opportunity and then exercises initiative by organizing a venture as the decision-maker for what, how, and the quantity of goods or services that should be produced. This process allows entrepreneurs an effective way of combining their talents with needs and thereby making the world finer and more beautiful than it was given to them.
Cutler earned her Ph.D. in biology in the field of physiology and behavior from the University of Pennsylvania and was a post-doctoral fellow in behavioral endocrinology at Stanford's Department of Physiology where she co-founded the Stanford Menopause Study. She returned to Penn Medicine as a research associate and co-founded the Women's Wellness Center at the Hospital of the University of Pennsylvania.
In 1986 she coauthored the first proof that fertile men and women produce pheromones. Her discovery that human pheromones provide an odorless substance the fertile body excretes also showed that these trigger responses from members of the same species. She also founded the Athena Institute for Women's Wellness, a biomedical research institute that markets the products she subsequently created which were independently tested by San Francisco State and Harvard University scholars. Her products are the only proven-effective pheromones sold as cosmetic fragrance additives.
Cutler, who won the Alumni Award for outstanding professional achievement in 2001, has published more than 50 scientific papers, has been co-inventor on five patents and author of eight books on women's health translated into seven languages including two medical textbooks. Recently, with UC Professor Chambliss and other colleagues, their research on whether mammograms for symptomless women are advisable came to international attention through their series of peer-reviewed published papers.
The passion for discovery has followed Cutler in her work, and also compelled her to help today's students discover and hone their talents. Many Ursinus undergraduates have gained experience as paid Athena Institute interns, learning firsthand the importance of women taking an active role managing their health and wellness while gaining real-world business experience.
Like many Ursinus students, Cutler's interests extend beyond the boundaries of her field. A UC studio course in painting ignited a hidden passion for art and she thought about the bare walls in the science buildings. That experience led to her annual prize at the Berman Museum Student Art Show that allowed student art to be purchased and installed in the corridors of academic buildings over >20 consecutive years.
"I also liked the interrelationship of art and science," she says, embodying a true Ursinus interdisciplinary education.