Scent of a Woman: Study Shows Athena Pheromone 10:13 Triples Women's Sexual Success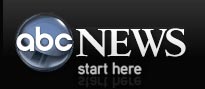 ---
This study by Dr. Norma McCoy was published in the scientific journal, Physiology and Behavior (March 2002) and received major media attention. News coverage included ABCNews.com and WebMD. Excerpted by Athena Institute
---
By Melinda T. Willis - from ABC NEWS.com
"Something in the Way She Smells " 3/21/02
Women who wore perfume with synthesized female pheromone were more attractive to their male partners, conclude scientists at San Francisco State University.
The new study, appearing in the journal Physiology and Behavior (click for study), found that women who had pheromone added to their perfume reported a more than 50 percent increase in sexual attention from men: they were involved in more sexual intercourse, kissing, heavy petting, affection, and slept closer to their partner or date.
"The most highly significant difference between the placebo and the pheromone group was actually sexual intercourse," says Norma McCoy, lead author and professor of psychology at San Francisco State University. "It is clear that there is something that is odorless and is being exuded from reproductive age women that affects male behavior that makes the women attractive."
The pheromone used in the study is what its maker, Athena Institute for Women's Wellness Research, believes is a generic substrate, a substance that when put on someone's skin reacts with that person's own chemistry to achieve its effect. Adds Winnifred Cutler, institute founder and president and a reproductive biologist and co-discoverer of pheromones in humans, "When it works for a woman, it doesn't seem to matter what perfume she wears."
Research has also shown that significantly more men who wore aftershave with a synthetic version of a male-excreted pheromone engaged in sexual intercourse and sleeping next to their partner than those who wore aftershave with placebo. The institute is offering the pheromone for sale, using the proceeds to fund pheromone research. The company also sells a pheromone that can be worn by men. (End of ABC excerpt)
*From WebMD.com: by Jennifer Warner (full article)
"Got Pheromones? Get Affection"
-Forget the expensive French perfumes. If a woman really wants to reel a man in, all she needs to do is dab a dose of odorless pheromones strategically to her pulse points, and men will shower her with affection. At least that's what the results of one small study show.
The study, published in the journal Physiology and Behavior, found lacing a woman's perfume with a synthetic pheromone dramatically increases a woman's sex appeal to the opposite sex.
The study found 74% of women who wore their regular perfume with the added pheromone saw a significant increase in three or more of the following types of intimate behaviors with men:
Frequency of kissing
Heavy petting and affection
Sexual intercourse
Sleeping next to their partner
Formal dates with men
Only 23% of women who had a placebo added to their perfume reported an increase in these factors. Researchers say those results show it was the pheromones that made the women more sexually attractive to men.
"This is a biological signal to a man that suggests that this woman can reproduce and he responds with romantic behavior related to securing intimate relations with her," says study author Norma McCoy, a psychology professor at San Francisco State University, in a news release. "This is not a smell one can detect, neither the man nor the woman is aware of it, but it is very powerful. The chemical appears to influence a man's desire to have sexual intercourse." For the study, 19 women wore the pheromone-laced perfumes for 14 weeks, and researchers compared their activities with the opposite sex to 17 women who used plain perfume. Only intimate activities that required a male partner were affected by the use of pheromones...
Some perfume makers claim to put pheromones in their heady concoctions, but researchers say this is the first study of its kind to independently test a synthetic pheromone for women, created specifically to attract a man by the Athena Institute for Women's Wellness. (end of WebMd excerpt)
COMMENT FROM ATHENA INSTITUTE: Both Athena Pheromone 10:13tm for women and Athena Pheromone 10Xtm for men are cosmetics that can increase your attractiveness to the opposite sex. Neither product is an "aphrodisiac."