Removal of ovaries may affect heart - Restraint urged on hysterectomies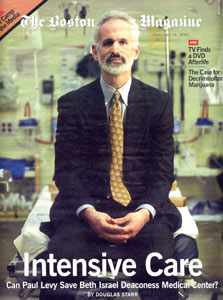 ---
The BOSTON GLOBE Newspaper quotes Dr. Winnifred Cutler on her research addressing the removal of the ovaries at hysterectomy -- a practice that does not withstand scientific scrutiny. Excerpted by Athena Institute
---
By Carey Goldberg, Globe Staff
Among the 600,000 American women who have hysterectomies (click for more research) each year, thousands may die prematurely of heart disease because doctors removed their ovaries along with their wombs, a new study suggests.
It has been medical practice to remove the ovaries of a woman older than 40 or 45 who has a hysterectomy, to eliminate the risk of ovarian cancer, an uncommon but particularly lethal disease.
But the study, which is being published today in the journal Obstetrics & Gynecology, suggests that women and their doctors should be less reflexive about removing the ovaries during a hysterectomy and more aware of the benefits that ovaries continue to provide well into middle age. Even after menopause, ovaries secrete hormones that help keep bones strong and heart disease at bay.
An editorial suggests that although the study must still be confirmed by other research, doctors will now rethink the advice they give about ovary removal, which is called an oophorectomy.
''While this study is certainly not definitive," the editorial said, ''it is sure to provide significant impact upon clinical practice." Doctors' conversations with older women about ovary removal used to be ''brief and pointed. This is no longer likely to be the case."
The analysis found that 9 percent fewer women whose ovaries had been removed between ages 50 and 54 lived to see their 80th birthdays than did those who had hysterectomies during those years but who had kept their ovaries. As many as 18,000 women a year may die prematurely because of ovarian surgery, said Dr. William H. Parker, the study's lead author.
The older a woman was when she had her ovaries removed, the smaller was the impact on her chances of reaching 80, said Parker, who runs a clinical practice in Santa Monica, Calif., and who is a clinical professor at the University of California, Los Angeles School of Medicine. The younger a woman is when her ovaries are removed, the longer their absence will have an impact on her health.
In addition, women who had hysterectomies but who kept their ovaries reduced their chances of developing ovarian cancer by 40 percent compared with women who did not have hysterectomies. Women without ovaries cannot have ovarian cancer.
''I would hope that now gynecologists would have this conversation with patients, to say that, like every other issue in medicine, there are risks and benefits," Parker said. ''One of the risks of leaving ovaries in is a small risk of ovarian cancer, but if you remove your ovaries, there now appears to be a larger risk of heart disease and hip fractures."
The question of ovary removal has long been part of a broader debate over whether doctors are performing too many hysterectomies. Nobody questions the need for a hysterectomy, removal of the uterus, when cancer threatens. But it is most often performed for conditions that are not life-threatening, like fibroid tumors or excessive menstrual bleeding (click for more on fibroids and treatment options). There are now more options for these disorders besides a hysterectomy.
The ovaries can usually be left intact among women who have a normal risk of cancer, but the medical attitude has often been: ''When in doubt, take them out."
''That's similar to saying, 'You might as well remove the elbow so you won't get tennis elbow.' It's true, but at what price?" said Winnifred Cutler, a reproductive biologist and founder of The Athena Institute, a research institute in Chester Springs, Pa.
Cutler reported in a scientific journal back in 1984 that the practice of removing healthy ovaries could not withstand scientific scrutiny, but the controversy persisted. The latest federal data, from the late 1990s, have found that 78 percent of women between ages 45 and 64 who undergo a hysterectomy have their ovaries taken out as well, though most are not at particular risk for ovarian cancer.
The American College of Obstetricians and Gynecologists recommends that the decision about ovaries be tailored to the individual. But in practice, reads the editorial in today's journal, the dominant approach has been that patients under 40 should avoid ovary removal, that those over 55 should have it, and that 45 is a good cutoff point between the two groups.
**
END OF EXCERPT