About Hospice Chaplains For Students Comments
Convocation from Ardmore Presbyterian Church Pastor Hodsden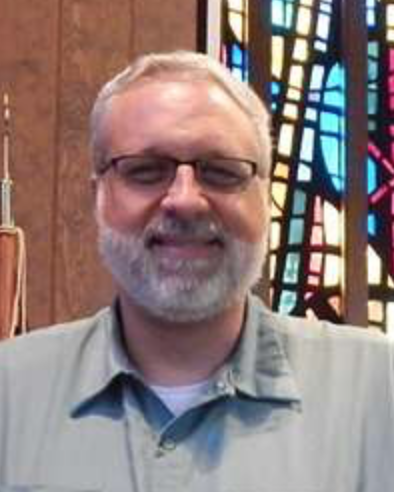 Ardmore Presb Church Pastor Hodsden, from the pulpit, 11/19/17 Announcing Pre-Med Hospice Volunteer Program and Inviting the Congregation to Lunch Honoring the Student Volunteers
On March 25, 2014, the Ardmore Presbyterian Church adopted a ministry that had no home. A few years before, Winnifred Cutler was inspired after hearing a sermon on a Sunday morning in her church with some brilliant questions. As a scientist involved in the medical field and as someone who cared for a parent at the end of life, she asked:

How do we deepen a doctor's understanding of the dignity of all people?

How do we find a better way to educate doctors about end of life issues?
How can people of faith play a role?
Winnifred along with some wonderful people created a ministry. It partners pre-med students, who are looking for experience dealing with patients, with hospices who need volunteers. The ministry provides a chaplain to walk with the students as they deal with some tough issues relating to life and death.

When I first discovered the ministry, it was looking for a new home, and Ardmore Presbyterian Church adopted it. We then added our own touch. We provided leadership to shepherd the expansion of the ministry, and we provided a caring environment for these students. We pray for them. We provide a lunch for them. We celebrate their accomplishments together.

As we expand to places like Pittsburgh, New Jersey, Virginia, and Arizona, Ardmore Presbyterian Church is now the home of a national ministry. We are involved in some great things here. Don't keep it a secret.
You should meet some of these great students. Following worship during coffee hour, talk to some of them. Let them know how much we appreciate them. If you can stay for lunch, we would love to have you.
In this season of Thanksgiving, we are thankful for Winnifred Cutler and Thomas Quay who brought this ministry to life. We are thankful to Rev. Graham Robinson who makes the ministry happen each day. We are thankful to the Task Force members who provide wisdom and leadership for the ministry. We are thankful to the Ardmore Presbyterian Church who followed the prompting of the Holy Spirit to adopt this ministry. We are thankful to God for his grace and mercy.
The Rev James Hodsden, Ardmore Presbyterian Church, 11/19/17