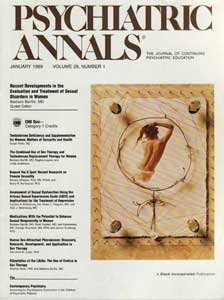 Psychiatric Journal Reports Human Pheromones may Play Beneficial Role in Sexual Therapy and Reproductive Health
---
Copyright ©1999, Slack, Inc. Footnotes Omitted

HUMAN SEX-ATTRACTANT PHEROMONES: DISCOVERY, RESEARCH, DEVELOPMENT, AND APPLICATION IN SEX THERAPY.
by Winnifred B. Cutler, Ph.D. in PSYCHIATRIC ANNALS - The Journal of Continuing Psychiatric Education, Jan. 1999, Volume 29, No. 1, pages 54-59
Background


The Science of Attraction:

Experimental Reports

Conclusion: Uses in Sex Therapy
" My research has consistently focused on what behavior a woman can engage in to increase her power, well-being, and vitality."
---Winnifred B. Cutler, Ph.D.

A portion of the profits from our book and pheromone sales helps to fund Athena's on-going research.